October 30, 2020 
The final video of the Dronology series. The best way to celebrate my birthday is to count my blessing and reflect on my musical accomplishments. Continue to stay safe and bless you, all.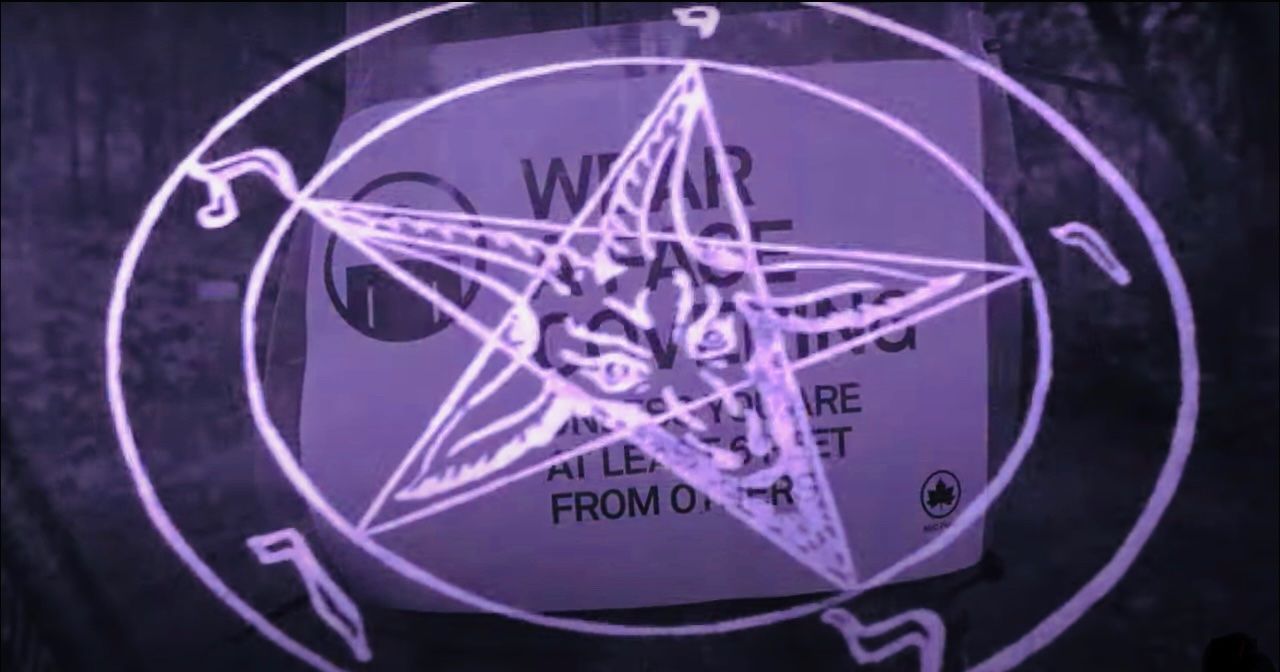 October 23, 2020 
The continuation of my Dronology series continues. Stay safe everyone and always have hope.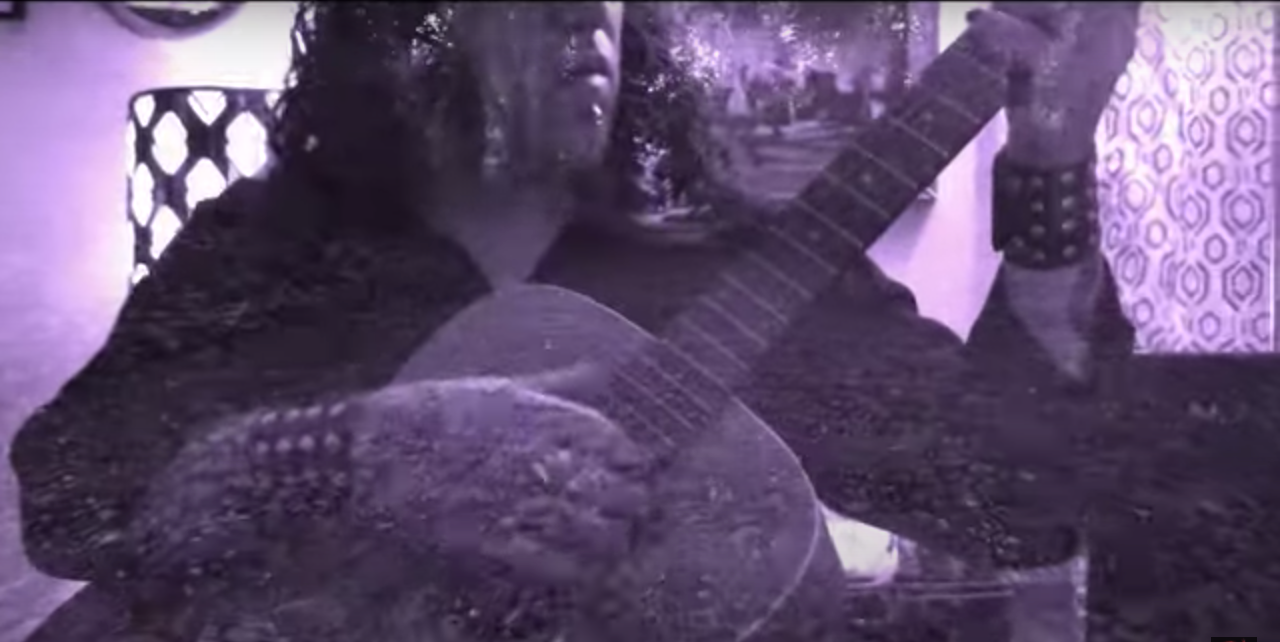 October 16, 2020 
During these pandemic times, many would argue that it is the perfect opportunity for artists to create. I for one believe that artists should express and reflect on what is going on in the world today.  During my birthday month, I wanted to release a series of music videos based on how Covid-19 has affected New York City. I decided to show this using the music of my "Dronology" music series.
These videos are not rock videos. It does not sound like anything I have done previously. Some people won't get it. That's o.k. I'm used to that. But for those who will understand and appreciate the power within, may this take you to someplace you have never been.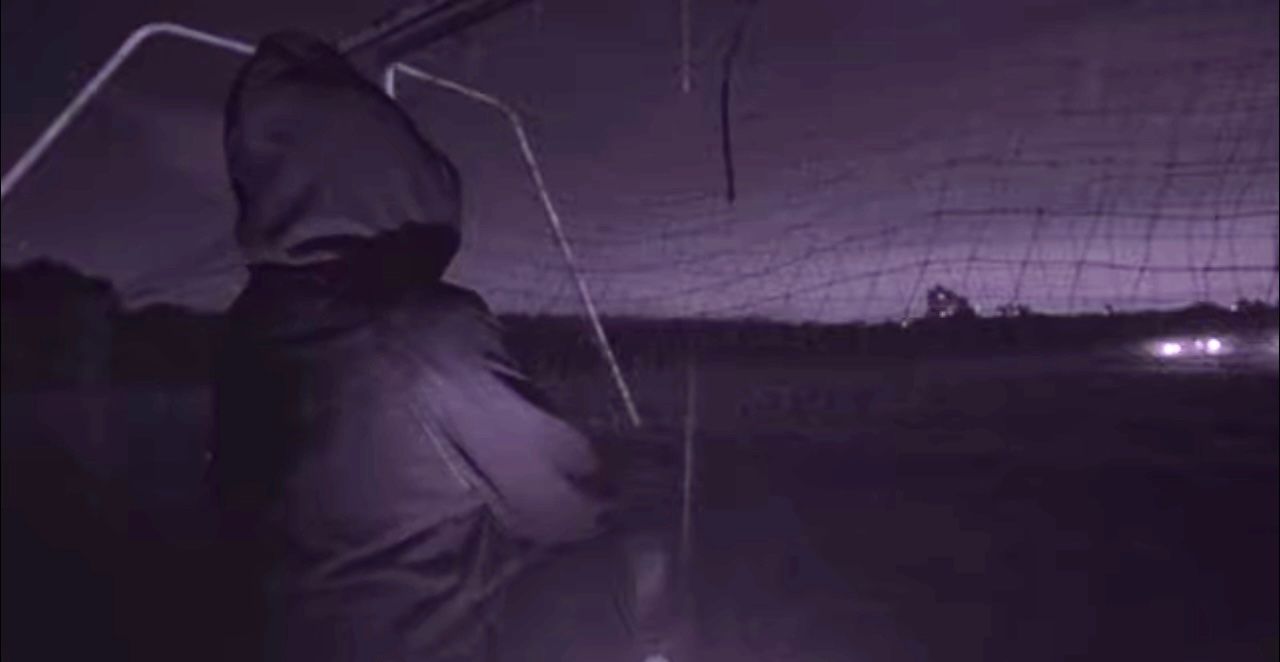 September 2020 
During these pandemic times, I decided to release the new Tired Wings album Still Plugging Away...  Why? Because it is the proper thing to do. I want to say thank you to all the Wing Nutz who checked in during the Covid-19 outbreak. No shows are happening in North America so you will see who will put out new music for the fans or you will see artists holding out on new music in order to make a buck. There is no reason to reward your fan base with new music during these times. Still staying high, Yeah, Yeah, Yeah !!!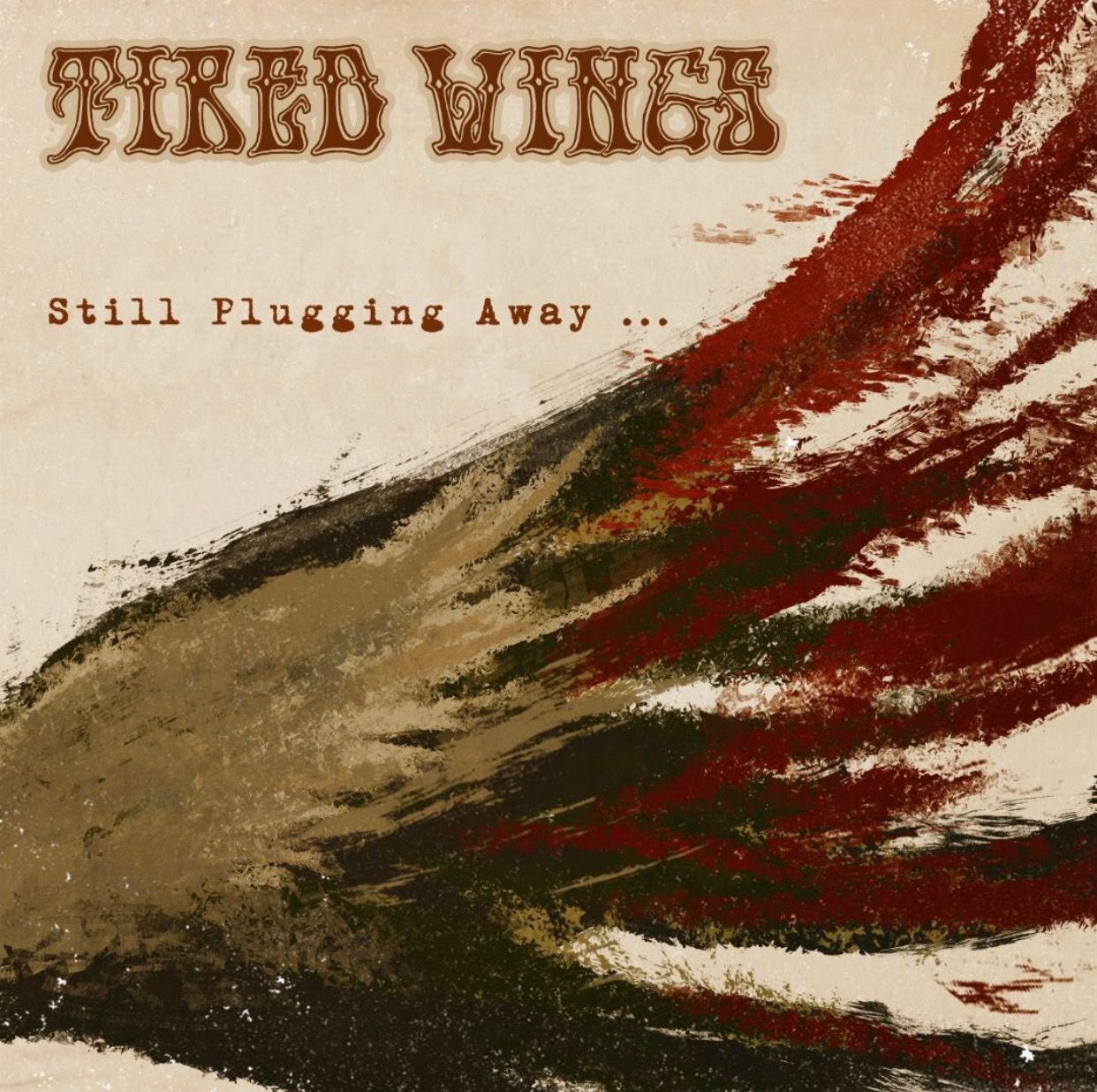 Still Plugging Away ... @ Tired Wings Band Camp
February / March 2020

A not so little surprise based on the fan vote count of which is your favorite Tired Wings song. 
Thank you, Domino for making it happen and making me go nutz when you dress up mercy ... mercy.
To Derek Soto for not only recording but for your drag cameo.
To the lovely ladies at Stephanie's Child Lagoona Blue and Jan Sport for being the ultimate pros. 



http://domino-couture.com

www.Bloodlinesmedia.net

https://www.instagram.com/stephanieschild/?hl=en
January 2020 
Looking forward to a new year and new music. The goals for this year is simple and maybe a surprise if the situation calls for it. However sometimes one must create their own situation. As I was looking at the Tired Wings voting pole of favorite songs I decided to look into another music video based on the polling numbers. With that said material for the new Tired Wings album will be a departure and more of an organic sound. I'm spreading my "Wings" and venturing to new sounds.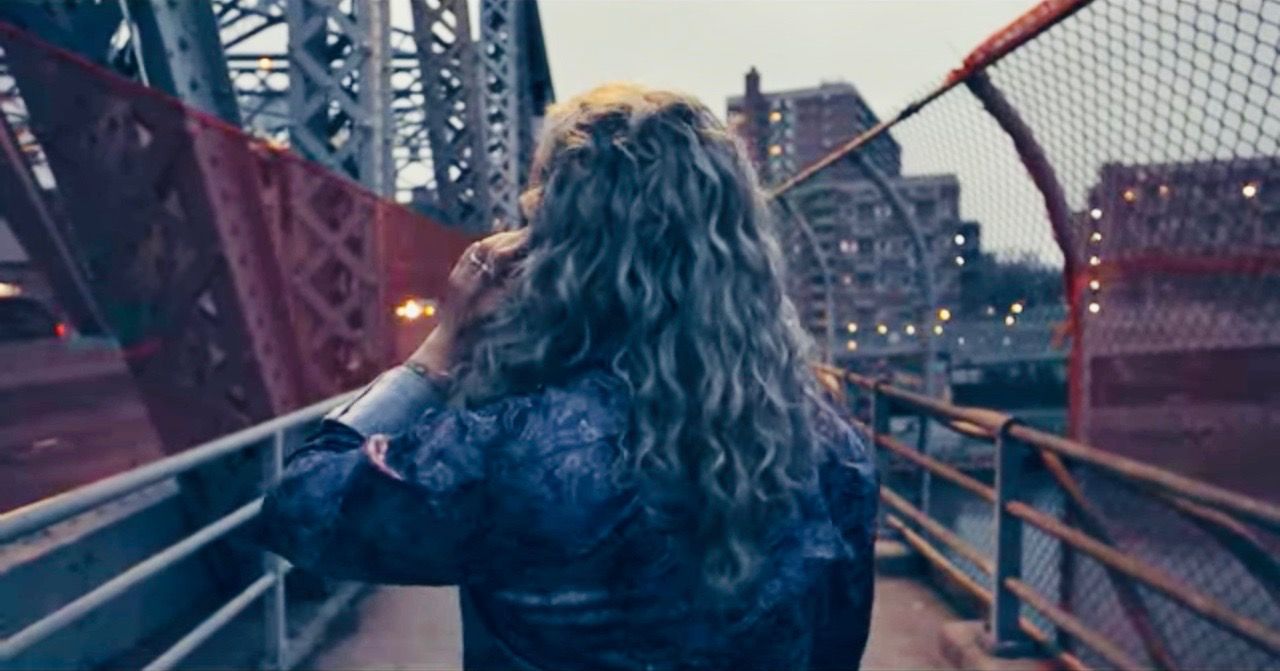 Coming next month, what happens to me after I cross that bridge. 
https://music.apple.com/us/artist/tired-wings/459489733
https://www.instagram.com/tiredwings72/
Stay High !!!
October / December 2019 
"There goes my hero, he's ordinary" - Dave Grohl 
Normally, I would leave a message like this at the end of the year, but so much has happened that I couldn't wait to share.
As many of you know, I have been highly artistically influenced by Glenn Danzig. The man created the blueprint for my D.I.Y mentality. The first time I heard "Twist of Cain" was in high school. Until that point, Prince was the artist I admired the most because he did it his way, but Danzig touched on subjects that Prince wouldn't dare. 
Immediately, I was in awe, not just with his solo albums, but his Samhain and Misfits history. 
This year, I got to meet my idol. After the New York City premiere of his first feature film, Verotika, he took the time to sign a poster and take a photo. I got to meet members of Misfits and Samhain. It felt like his entire artistic family was there to support him. Despite the tit for tats that family went through, they were all there in celebration of this man's passion to share his art and vision. 
Once I was able to reflect on this important event in my life, I was reminded why I do music, to begin with. While I do love playing shows, I don't necessarily miss them. I do this for the love of rock and roll and musical expressions. My attitude will always come out in my music. That's all I need. I don't need the clothes or image to prove myself, my music does that. As of this writing, I'm working on another video and a new album that will further show my ability to create my music my way. 2019 has been a huge year for me, and I can't wait for 2020. I can't wait to see what challenges lie ahead. One thing is for sure, I will remain focused and I will continue to Rock and Roll no matter what comes my way.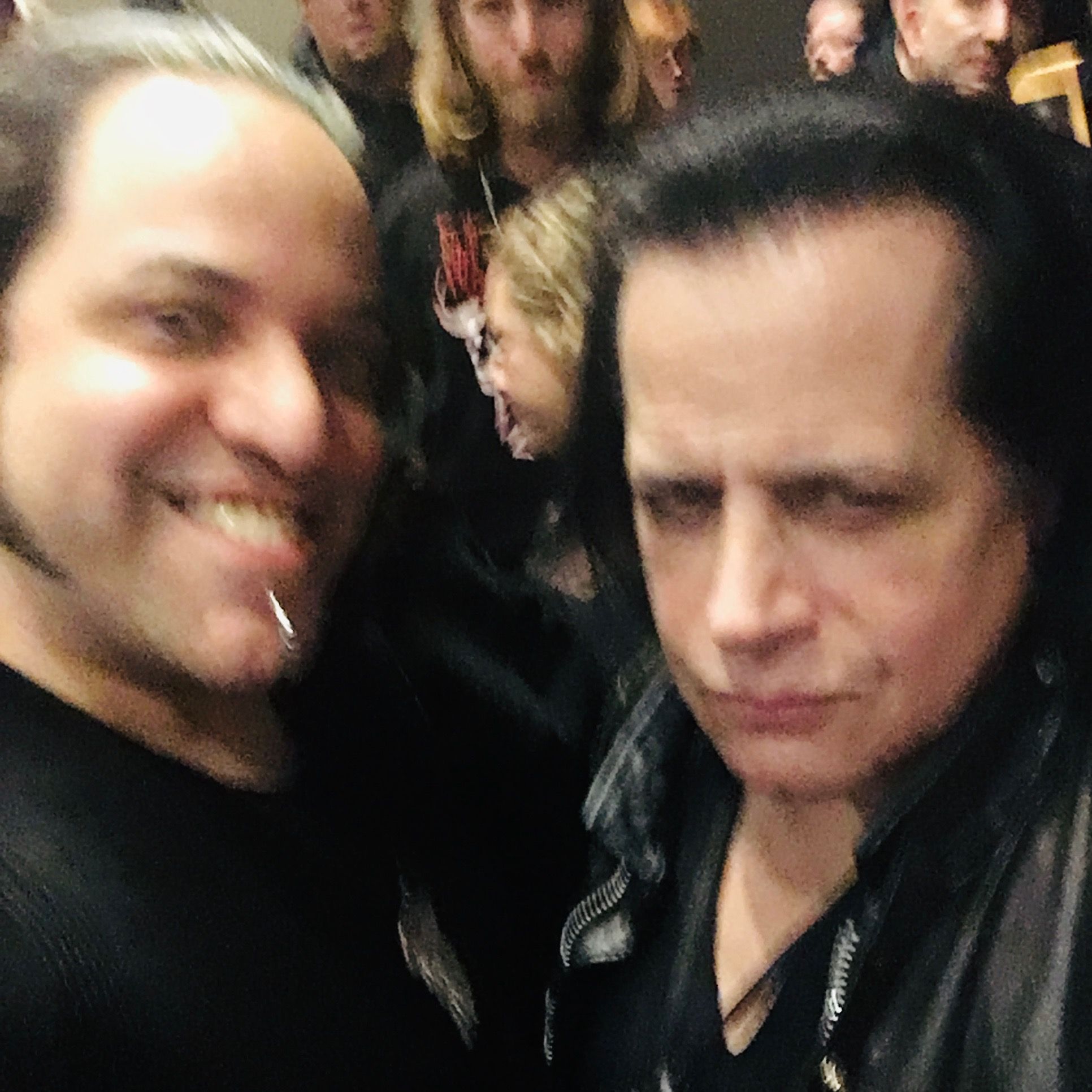 August/September 9, 2019 
This year has been a tough one. I will be going into another surgery in my sinus area. They found a series of polyps and cysts that need to be removed before it gets worse. They bypassed the biopsy to go straight to surgery. Unfortunately, this will further prevent me from live performance. However, I'm happy to announce I have a great team with Domino Couture and Derek Soto, and with a few help from some people, we managed to record a new project but it won't be available until after my healing process is complete. Today, doctors performed a Functional Endoscopic Sinus Surgery so I will be on bed rest if I can allow myself to. During this time I plan to record more music for a final Tired Wings release. 
August 21, 2019  - RIP 
Today I come to a new chapter in My life. My cat daughter, Bella, lost her battle with Lymphoma at 5:30 pm. She was scheduled for euthanasia this evening, but in typical Bella fashion, she decided she was not going to deal with any doctor (she never liked doctors), and died in the arms of Liang and me, her loving parents, in her home on her own terms. For 5 years, she was there for all of my trials and tribulations. She was there for me during many challenges and heartbreaks.
I thought she and I would be together longer. She brought out the better side of me. I don't think I will ever have another cat, but one thing is for sure, it won't be the last time I will see her. For now, I will mourn you and celebrate you in my own way. Until then my Munchie Munch, My Princess, My Bella Gurl, thank you for awakening me. I've never loved this much, and I somehow still feel you're here with me.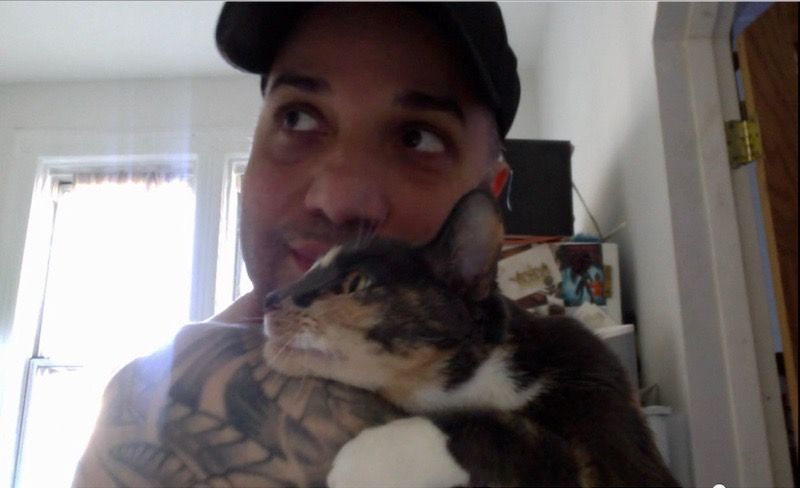 May - 2019  
My cat daughter Bella has been diagnosed with Lymphoma. Since this is my closet thing to a child, I am stunned. I will lay off totally doing music and devote my life to her. 
More sad news in the Tired Wings related world lead vocalist Eric Moore of The Godz passed away at 67 years. I had a chance to work with him and it was through him and his management that gave me the green light to do a couple of versions of the song "In The Wind," which is featured on the "Tribute to Eric Moore and The Godz Vol 3 Gotta Keep The Runnin." Thank you for the music and may you rest in peace
http://bravewords.com/news/the-godz-frontman-eric-moore-loses-battle-with-bladder-cancer-passes-at-67
Follow me at 
https://www.instagram.com/tiredwings72/
https://www.facebook.com/TiredWingsOFFICIAL/
March/April 2019 
Medical Setback
For the past few months, I have been experiencing pain and ringing in my right ear. It turns out I need to have a tympanoplasty surgery. Due to this surgery, I won't be able to look for a line-up. The recovery time takes almost a full year. in the meantime, I will record and finish the Tired Wings acoustic album, but I don't plan to edit until next year.
January/February 2019  
Last year was important, and this year I will continue to record the new album as opposed to doing live performances. I will keep my options open but my goal is to create until I want to go out and play. 
I'm still, in essence, on hiatus, even though I did an album and video. I do have ideas for another video to accompany the last video, Primal Days. 
https://open.spotify.com/search/Tired%20Wings
https://music.apple.com/us/artist/tired-wings/459489733
December 2018
Where do I begin? Much of this year was spent finalizing long-awaited new music. Since 2015, over a dozen NYC venues have closed down, and left a void for hard rock. Even though live music venues are limited, music is still thriving! My latest album, "Primal Days" shows the future for Tired Wings, while simultaneously serving as a tribute to the NEW YORK CITY I knew before the cliques came along. I've maintained that shows are one thing, but leaving a library for music admirers to sift through is another entirely. 2018 saw Tired Wings climbing back into the musical fold on multiple occasions. Being part of a tribute album for The Godz was a huge honor, as they have served as an inspiration throughout my life. Thank you, John Gard. I followed this with a full new album. This included the lead single, "Primal Days," which has been my most self-reflective piece to date. I made my first music video, which allowed me to share many different meanings and visuals, which spanned my entire career with tired wings. Many people have played a huge role in shaping the album, "Primal Days." Two people who believed in it the most are Jeff Harris and Fernando Caban. Going into a recording alone was challenging, but worthwhile. The response was respectable, however having most of my music played on BULLSPIKE Radio by John Shatesky and Josh Shatesky was so meaningful, and a great encouragement to continue creating music. Thanks to Victor Cuevas for constantly keeping me grounded. Thank you, Josh Chaikin, from "Photos From the Pit" and "The Front Row Report" for sharing my video. Thank you to Sinestra Studios for confirming that others have a belief in what I am doing.
Domino Couture & Anya Svirskaya thank you for loving me in your own way. Thanks to Nikølås Fräncø for assisting in my healing. Who would have thought how things would end up? Champagne is waiting, brother. Helsinki Productions and my Scorpio sister Irina Helsinki Crane, keeping each other in check has been a blast throughout 2018. The future is bright for everyone. Stay focused, and remember to love one another.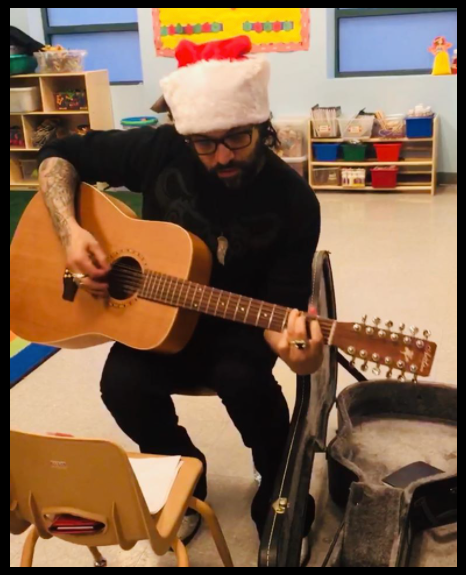 https://music.apple.com/us/artist/tired-wings/459489733
August  2018 
Finally, the release of the long-awaited Tired Wings record is upon us.
Here is the link to buy the full album, and a link to Icloud to listen to selected songs from it.
I got a cool surprise, having Bull Spike Radio being the first radio station to play our music.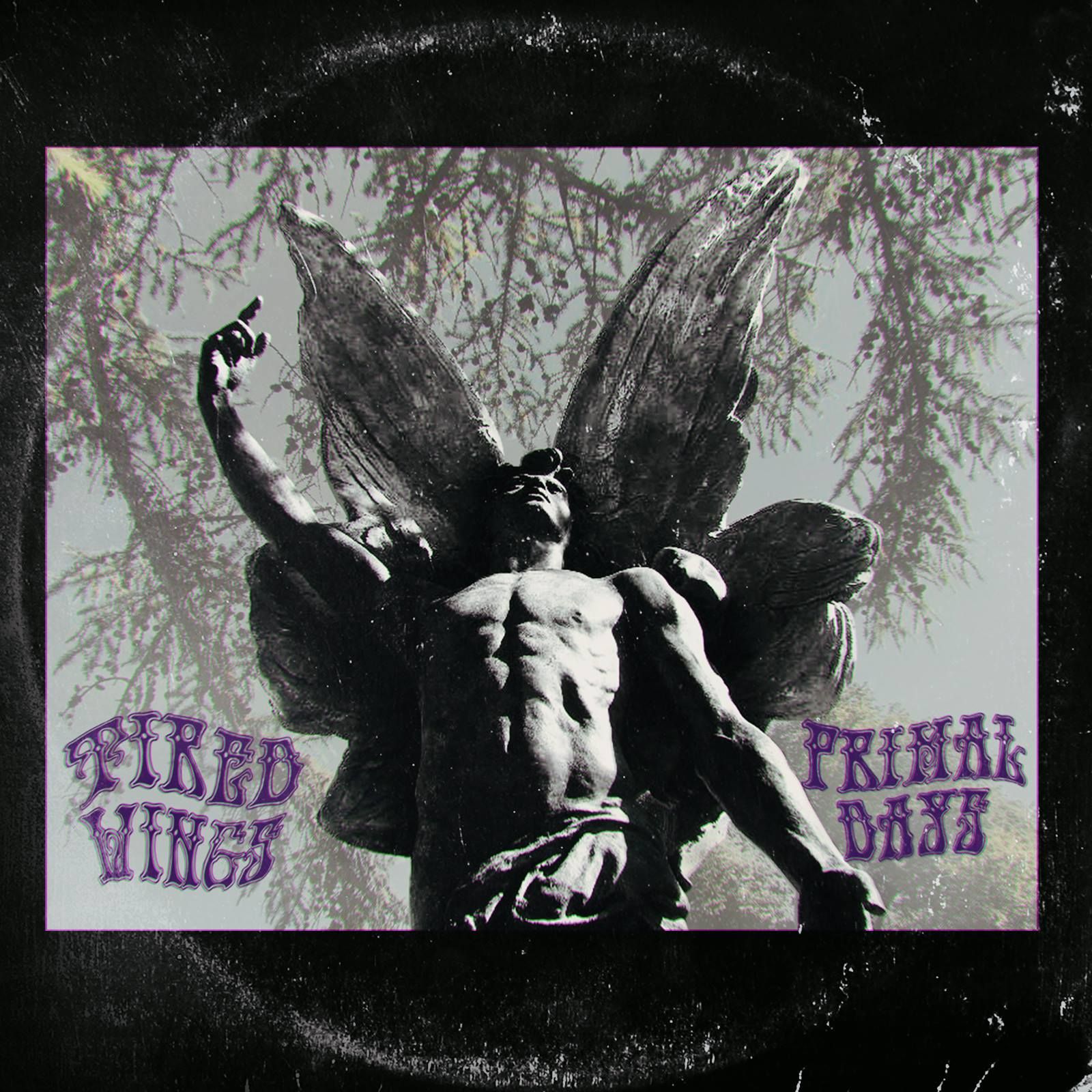 May/June 2018
COMING SOON .....