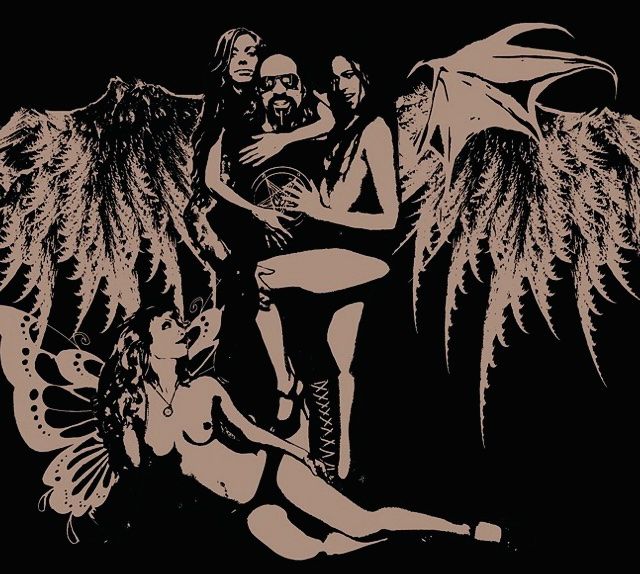 Frustrated with the lack of any hard rock music in New York City, Rev. Mongoose (the de facto leader of Tired Wings) set out with a couple of friends to remind people that rock and roll music is still thriving. Their first EP, "You Snooze...You Lose!" was put out after only seven months together. The band played live shows every few weeks with positive results. Before the year was out, the band was featured along with their staple song "Mountain Song" on Classic Rock Online Magazine's Track Of The Day. 
  Knowing how important it was to keep the ball rolling after the early recognition, a few band member rotations became necessary.  It was apparent that while many enjoy playing in Tired Wings, the work that was needed was more rigorous than many people could fulfill. The band became somewhat of a Black Label Society, keeping the blueprint with many popular local musicians in New York City using the rotating door of Tired Wings. The follow-up EP, titled "You Slow...You Blow!" drew positive results. Not only were popular New York acts requesting Tired Wings as an opening act, but Classic Rock Magazine's writer "Sleazgrinder" pushed for the song "Whiskey to Go" to be on the landmark 150th issue, as well as the accompanying CD. 
    Following this, Rev. Mongoose, the only permanent member of the group, didn't want the band's sound to stagnate. He returned to the studio, making a conscious effort to create a heavier record. He reached out to veteran NYC guitar player, producer, and recording and live sound engineer Joe Hogan. Hogan is known for having recorded bands like Atomic Bitchwax, Nebula, and Chrome Locust. The result was "While You Were Sleeping..." The stoner sound featured in some of Tired Wing's previous E.P's became the focal point of this record. That year, the band's music was featured on radio and used as bumper music for local stations. The band played with Joe Lynn Turner, Faster Pussycat, and Damon Johnson to name a few, but if you ask Rev Mongoose, his heart will always lie with doing charity shows for Rock Against Dystrophy. 
  In 2015, Rev. Mongoose decided to take a needed rest. In 2017  Tired Wings took part in a tribute album for the band The Godz, covering their song "In The Wind."After that release, pre-production began on a new Tired Wings album. In 2018,  Tired Wings released "Primal Days," along with their debut music video with the same title. The album is on regular rotation on various online radio programs. 
    Due to medical conditions that required immediate attention, the band lay low until Rev. Mongoose was able to rehab after multiple surgeries. At the beginning of 2020, Tired Wings was set to do shows again with a full lineup, however, Covid-19 put a stop to those plans. That didn't keep the band from releasing another music video for their fan favorite, "Mountain Song." With no safe way to do live shows, They went back into the studio to record a new album, "Still Plugging Away..." During these pandemic times, it made sense to put out a new record for their quarantined audience. Tired Wings released 3 music videos in October of 2020 for the 3 part song, "Dronology." The imagery in these video clips reflected on how the pandemic impacted New York City. 
    As of this writing, the band is in pre-production for the next album...